V CHITTY LERYKA
November 2009 the acclaimed working/producing
female Chitty Leryka, V-rated, ZVV 1,
temperament pronounced, 0/0 hips and elbows.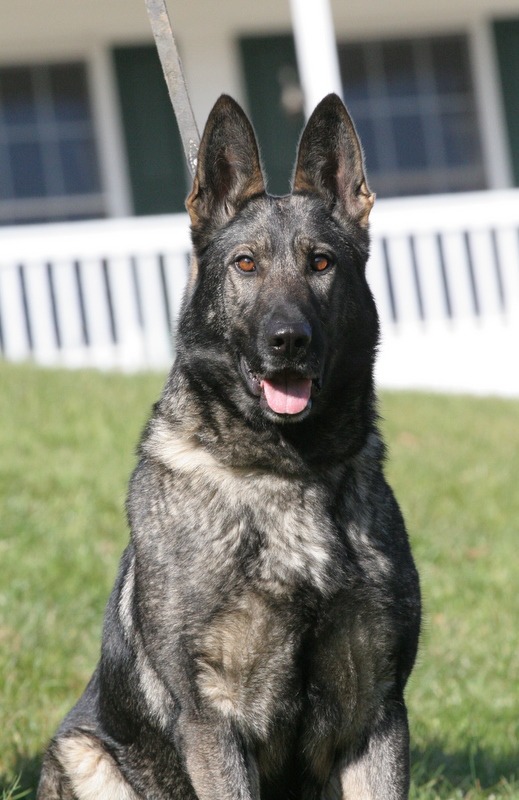 Chitty is a gorgeous black sable female with substantial boning and a muscular, athletic structure. She has perfect angulation, correct topline and breadth of chest, and high earset. Her pigment is rich and dark.
Chitty is a high-energy, high temperament female that lives to work and has a true enthusiasm for all phases of the work. She has a deep natural nose and is a truly gifted tracker. She is a highly intelligent and motivated female that brings her all to every effort asked of her, so her obedience is fast and extremely precise. Her protection work is realistic, but she possesses such excellent discernment that in a sport setting she is very clean on the sleeve.
Off the field is another story. She will fiercely defend her territory and handler if the need is present, with properly focused aggression that is extremely serious and committed. Her bite is very calm and full, with crushing bite compression.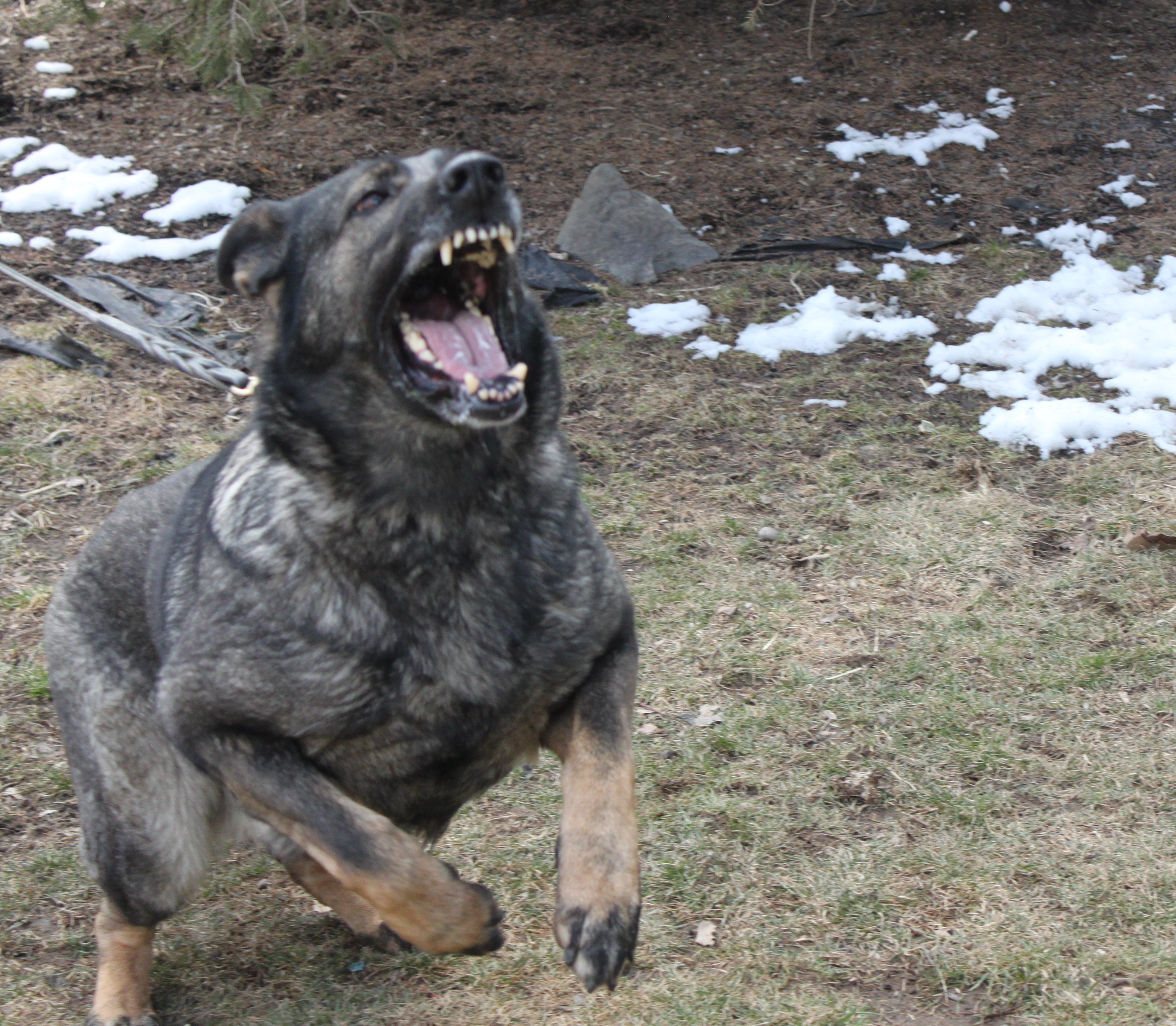 Chitty is extreme in her overall drives but is able to settle immediately when work is done. She has excellent retrieve and drive to the toy, high food and high prey/play and prey /hunt. She is excellent with children and is very warm to her handler.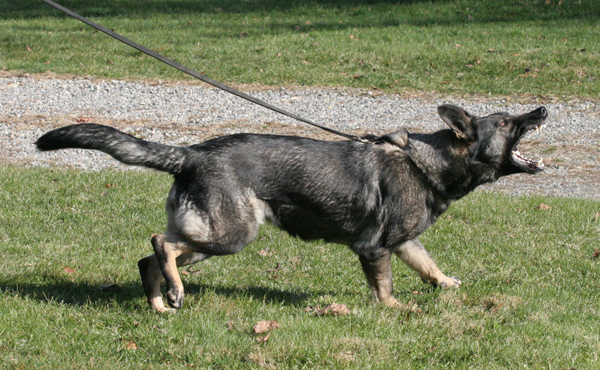 Chitty's progeny are robust and highly driven with characteristic early presence of drive to the toy and prey items, excellent retrieve drive and very early presence of defensive drive. Chitty imparts her superior structure and intelligence to her puppies, and also a tremendous warmth to the handler that is also seen very early in development.
Chitty's pups are big, blocky babies with beautiful boning and very substantial head type. They will show early presence of dominance and are mentally present and ready for serious training very early in their development.